Shreyas Iyer's 105 and 65 on his debut Test has put the team in a fix on who will go out in the second Test in Mumbai. That skipper Virat Kohli will be back for the 2nd Test means someone will have to go out and logically, the choice seems to be either Ajinkya Rahane or Cheteshwar Pujara. But batting coach Vikram Rathour refused to call them out, saying that call on them will be taken when the team reaches Mumbai.
"You want top order to contribute. They played 90 and 80 tests so they must have done something special. They are going through a lean phase. We hope they come back to score well. We can't put a number to how long should they be given. It depends upon the situation. We will take a call when we reach Mumbai," Vikram Rathour said at the post-match press conference on Day 5.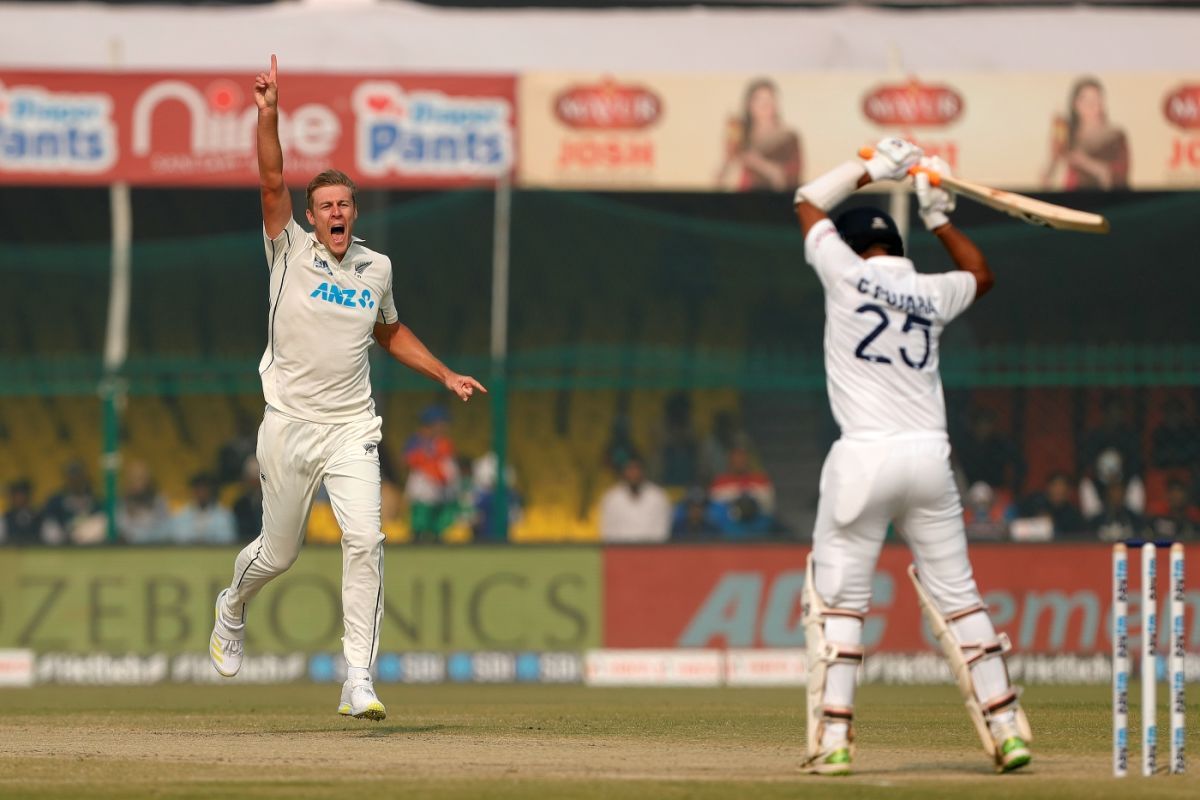 If recent performances are the yardstick, Ajinkya Rahane is the obvious choice. In the last 12 months, he has averaged just 24.66 in 12 matches, worse than Ravichandran Ashwin (26.14), who is designated bowler in the team. But that he is the vice-captain of the Test team and if India win in Kanpur under his captaincy, how will the team drop him in Mumbai?
On the other hand, Cheteshwar Pujara, despite his poor run of form, has done enough to keep him in the team. He has averaged 28.08 and has scored 30-40 runs to rescue the team from tough situations. Then, the question is who goes out to accommodate Virat Kohli? The answer isn't simple.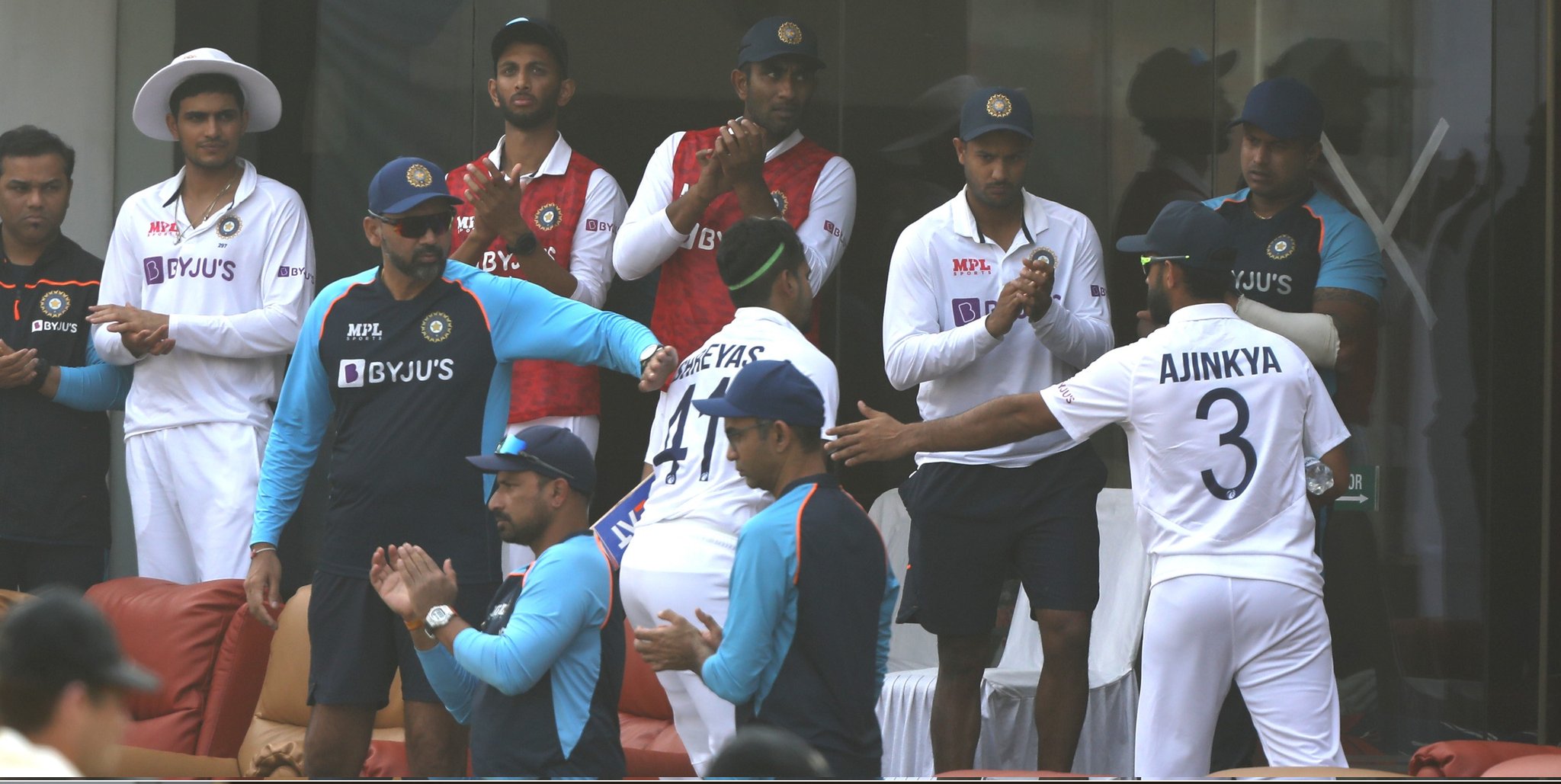 Ajinkya Rahane's 24.66 average with just one century and two half-centuries in the last 12 months is a big concern.
Cheteshwar Pujara regained some form in England but is yet to get his rhythm back. In last 12 months, he has averaged 28.08 with no centuries and 6 half-centuries.
Shreyas Iyer has given the selectors a much-needed backup option with a century and a half-century on Test debut.
The equation is, Iyer can't be dropped, team management wants to give Pujara and Rahane another go to get their form back before South Africa.
As Virat Kohli set to come back in Mumbai, the only option is to drop Mayank Agarwal and ask Cheteshwar Pujara to open while promoting Virat Kohli to No 3 for the 2nd Test.
That will be the only temporary fix before KL Rahul and Rohit Sharma reclaim the opening spots when they come back for the SA series.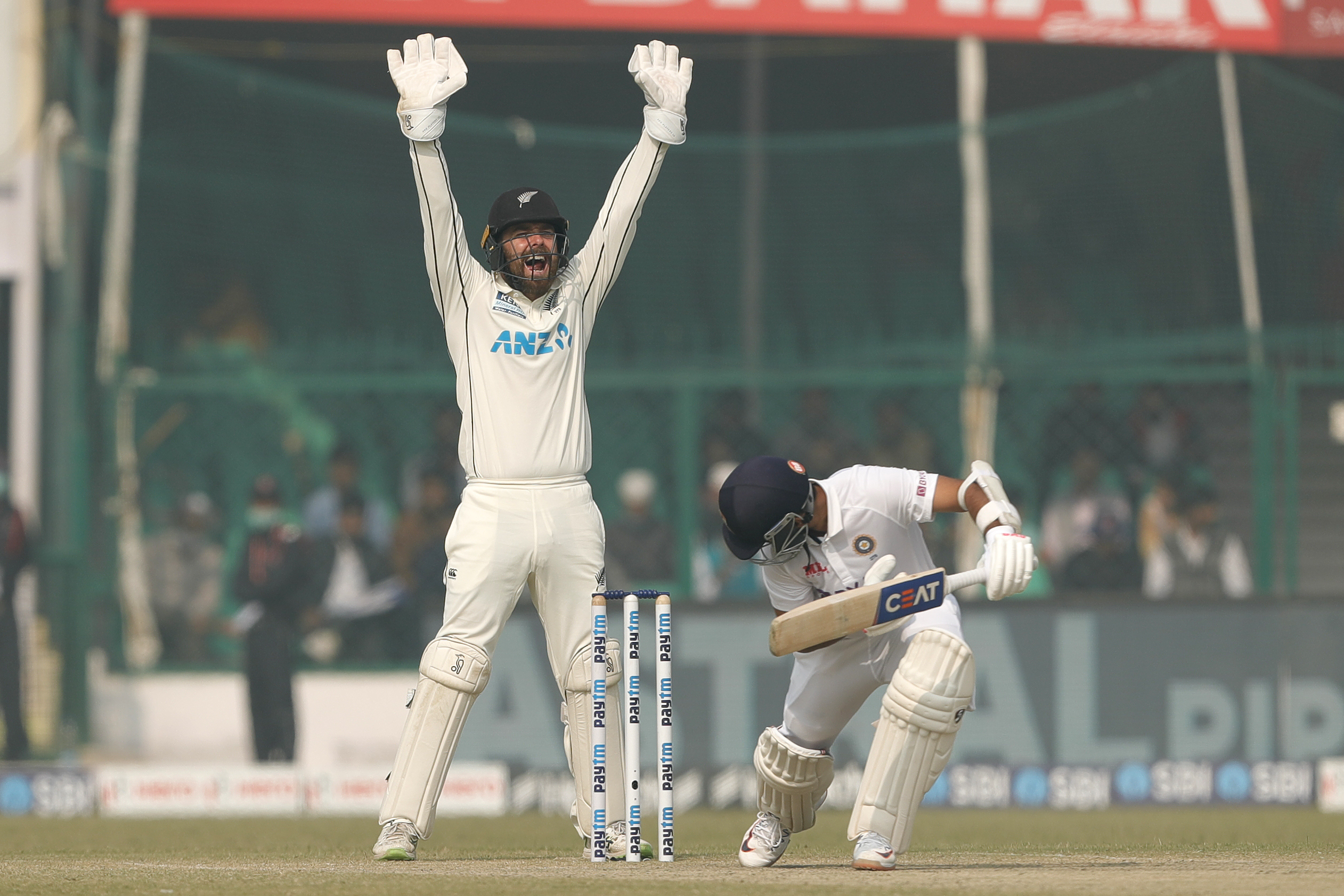 The team management and the selectors are reluctant to drop either of Pujara and Rahane at home where they can get back to form before a tough South Africa tour.
"It's extremely satisfying as a coach and as a member of support staff to see debutant walking in and scoring a hundred. It says something very special. I thought he looked even better in the 2nd innings. So, all the credit to Shreyas. But once we reach Mumbai, we will take a call on the Playing XI. Right now, the focus is on this match," Vikram Rathour said.