Hardik Pandya may have been dropped from the squad for New Zealand series after struggling with fitness and poor form in the T20 World Cup but Gautam Gambhir backed him to make a comeback. However, the World Cup winner said the selectors and team management must give his replacements — in this series Venkatesh Iyer — longer time.
"You want find a No.6 in one day. Nor will you find a replacement for it. And you cannot count out Hardik Pandya as well. People have already started writing him off, but if he keeps himself fit, does regular bowling, come back to form, he should definitely get a chance, he is still young," Gautam Gambhir told India Today.
Despite promising that Hardik Pandya would bowl, the all-rounder could only play a batsman's role in the T20 World Cup. That didn't help India as Virat Kohli missed the 6th bowler. His poor form with the bat was the other reason. But soon after the World Cup, he was dropped and asked to sort out fitness issues. In the meantime, India's search for a seam-bowling all-rounder began with Venkatesh Iyer, who impressed in the IPL 2021.
But Rohit Sharma decided against using him for bowling in the two T20s against New Zealand so far. Iyer only batted, scoring 4 off 2 and 12* off 11 in the two games. But Gautam Gambhir said all the players who will be tested as Hardik Pandya replacements should be given longer time to evaluate their capabilities.
"If you give other players a chance as well, and give them a longer rope, only then will you understand their capability. If you keep changing players after every series you won't be able to find your best XI. There is a replacement for every player in this country, given the amount of cricket we play in India, no one is invincible or indispensable. But players must be trusted with the role for a longer period to understand their capabilities," Gautam Gambhir said.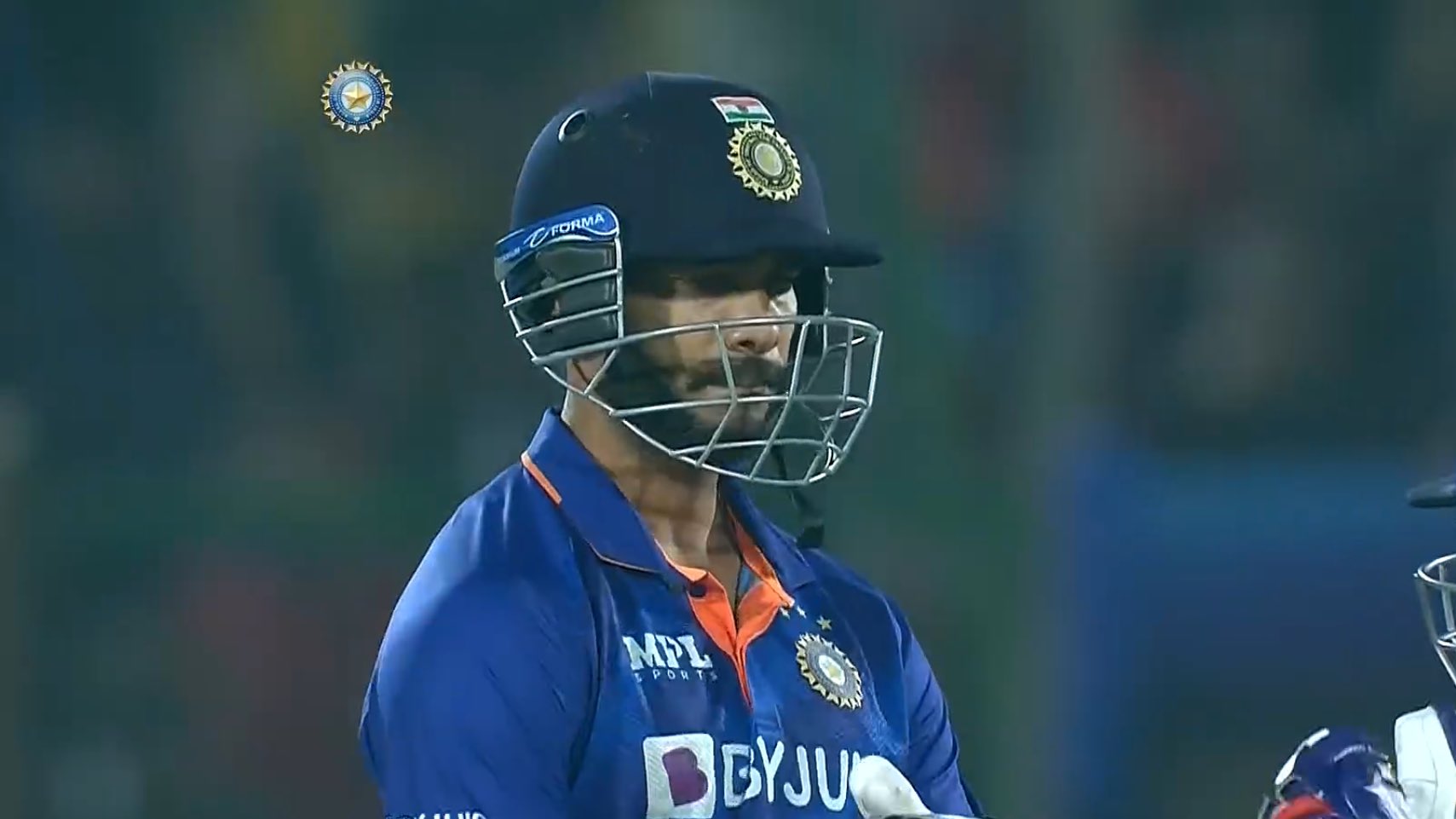 Concerns around his fitness and lack of bowling led to Hardik Pandya missing the squad for the T20I series against New Zealand after the T20 World Cup. Unhappy with cricketing fraternity already writing him off, former Indian cricketer Gautam Gambhir feels that the all-rounder can still make a comeback to the T20I squad if he can find his rhythm and start bowling regularly.
As for Hardik Pandya, he is expected to go back to NCA and sort out his fitness issues. A BCCI official told InsideSport that the selection committee and the team management were asked to submit a report on Hardik Pandya fiasco.
"Definitely, the selection committee and the team management will be asked to submit a report. And for sure, Hardik Pandya's name will be there," a senior BCCI official told InsideSport.
"There were instructions to rest World Cup players in IPL and it wasn't followed properly. Hardik should have been sent to NCA and he should not have been in UAE. There will be questions after failure. But we have full confidence in the team," the official told InsideSport.