India captain Virat Kohli will attend a press conference ahead of their opening group stage of T20 World Cup against arch-rivals Pakistan. He is expected to give hints about the likely playing XI against Babar Azam & Co ahead of the high-octane clash.
Virat Kohli press conference:
Combination against Pakistan:
We have decided our combination. I am nit going to reveal right now. We have put in a lot of thought. Everyone is coming on the back of the IPL so everyone is in good form. It will be down to the execution.
On stepping down from captaincy
I have explained myself and there is nothing more to add.
Pakistan match:
It's just another match. We are in a situation and we are in charge of the situation. We feel pressure playing any game. As a professional cricketer, we keep focus on the situation and not think about the opponent.
On Hardik Pandya
I feel Hardik is getting better and will be ready to bowl at least two overs in the tournament. We have considered other options to chip in with a couple of overs. I have always prepared to back him purely as a batter and we will do that. He is motivated and very keen to start giving us a couple of overs.
Indian bowling line-up
We try to go in any tournament with the confidence of doing well in all departments. We have won against Pakistan in all ICC events. If we did not have good bowling, we would not have won them. So, it's not fair to say we now have good bowling and didn't have that earlier.
Pitches in the UAE
I believe the pitches will be much better. To preserve the wicket for an ICC tournament, I think there had to be a compromise in the IPL and the wickets are getting much better. I believe the wickets in Abu Dhabi and UAE to be good. In Sharjah, I don't see many high-scoring games.
Pakistan losing to India
No, we never discussed about our record against Pakistan. It always comes down to the day. We played well in those games and that's why we won. Pakistan is a strong team and they have so much talent. Against such a team, you always need to bring good strategies and it will be down to execution.
Bio-bubble fatigue
We have just played the IPL. So, when you enter another tournament, it creates continuity. But I believe there should be a balance and the boards should also discuss with players. I understand there hasn't been cricket for a long time but you should not lose players, piling up more cricket. Players need periodic breaks to get fresh for next challenge.
Virat Kohli is expected to make a final call on SuryaKumar Yadav/ Ishan Kishan or the 4th spot.
He is also expected to confirm whether Hardik Pandya will start bowling with Shardul Thakur is in the mix as an all-around option.
The biggest question is who will be the spinner in the lineup among R Ashwin, Varun Chakaravarthy and Rahul Chahar.
After two warm-up matches and testing all the players in the 15-man squad, Virat Kohli & Co are ready to take on Pakistan in the T20 World Cup. That India eased to victories in the two warm-up matches against England and Australia will be a big motivating factor ahead of the blockbuster clash against Pakistan on Sunday. However, India will still have to get their Playing XI sorted before Sunday and the biggest selection headaches will be between Suryakumar Yadav and Ishan Kishan and Hardik Pandya & Shardul Thakur.
While India's Top-3 slots are cemented with KL Rahul and Rohit Sharma opening and Virat Kohli at No 3, the No 4 slot is up for debate once again. In Suryakumar Yadav, India had their best hope for the No 4 position. But the second half of IPL 2021 proved to be a huge demotivating factor. He lost his form along with Mumbai Indians teammate Ishan Kishan. But Ishan Kishan's return to form has given a big selection headache for Virat Kohli.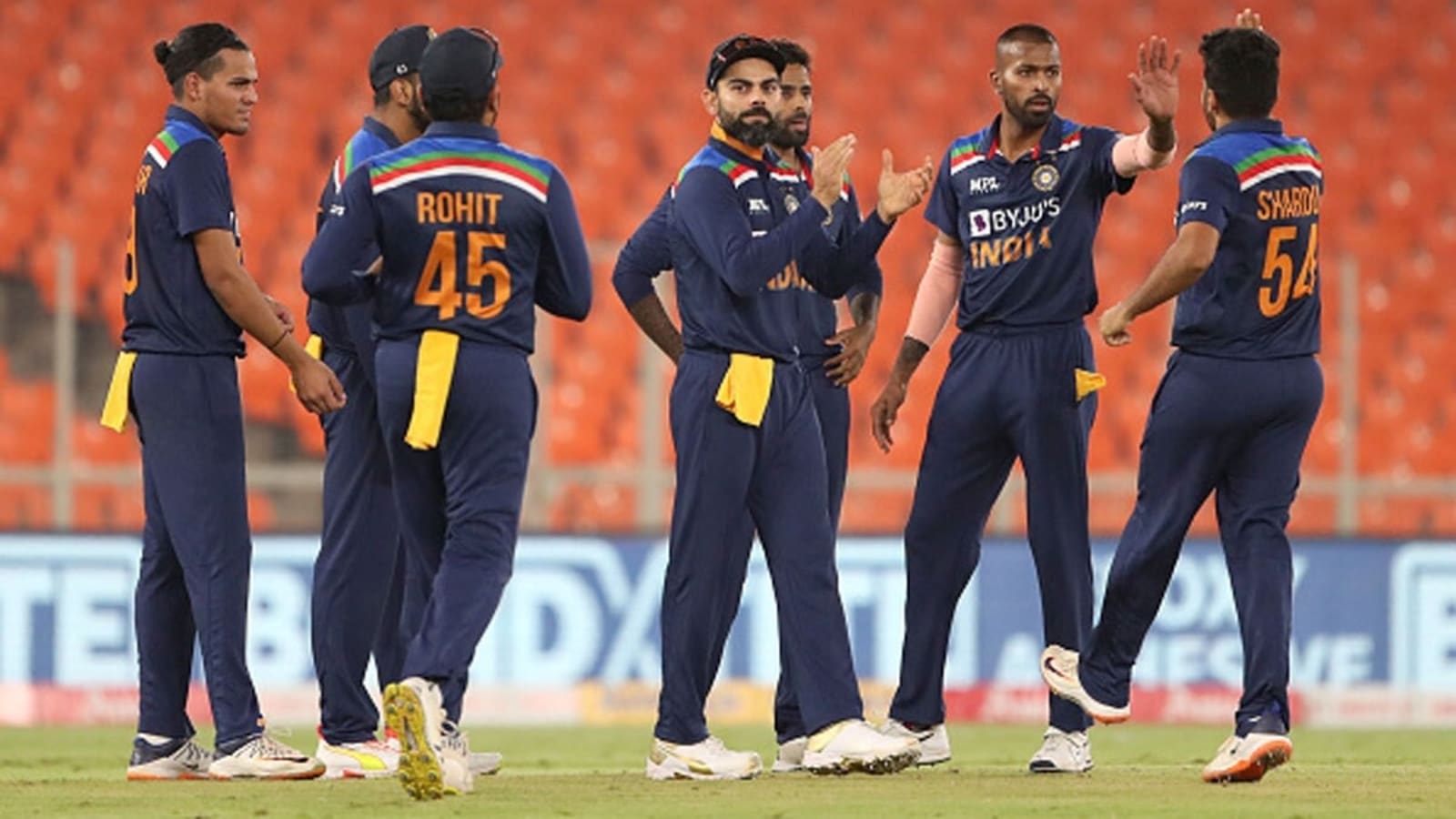 Even though considered as a backup opener, his three consecutive half-centuries have put him ahead of Suryakumar for the No 4 position. Then there is Hardik Pandya and Shardul Thakur debate – who should get the nod. The spin combination is the other major challenge for team management.