Bashir Chacha aka Chacha Chicago is back after declaring that he will stop going to India vs Pakistan. The reason, MS Dhoni. The Pakistani fan has been a huge admirer of former Indian captain and after the 2019 World Cup, he said he would stop coming for matches as Dhoni had retired. But as MSD is back in mentor avatar, Bashir Chacha has too arrived in Dubai with the wish that Dhoni will get him a ticket like he did since 2011.
"I still don't have tickets. I have taken an apartment in front of the stadium. I have been waiting in front of the counter. Let's see. I am hopeful of tickets. But this time, meeting Dhoni and other cricketers will be difficult due to Covid restrictions," Bashir Chacha told InsideSport in a candid interaction on Saturday.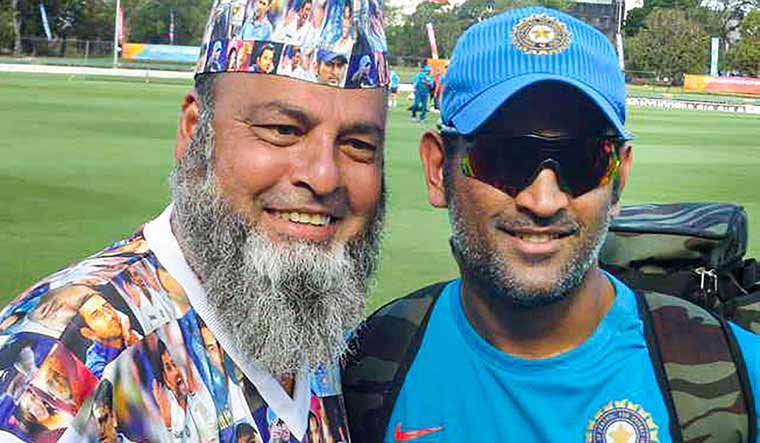 But the fandom for Dhoni hasn't started from the 2019 World Cup. It was the 2011 World Cup when Bashir Chacha reached Mohali and getting a ticket was difficult. While he reached out to Pakistani cricketers, they gave him a cold shoulder.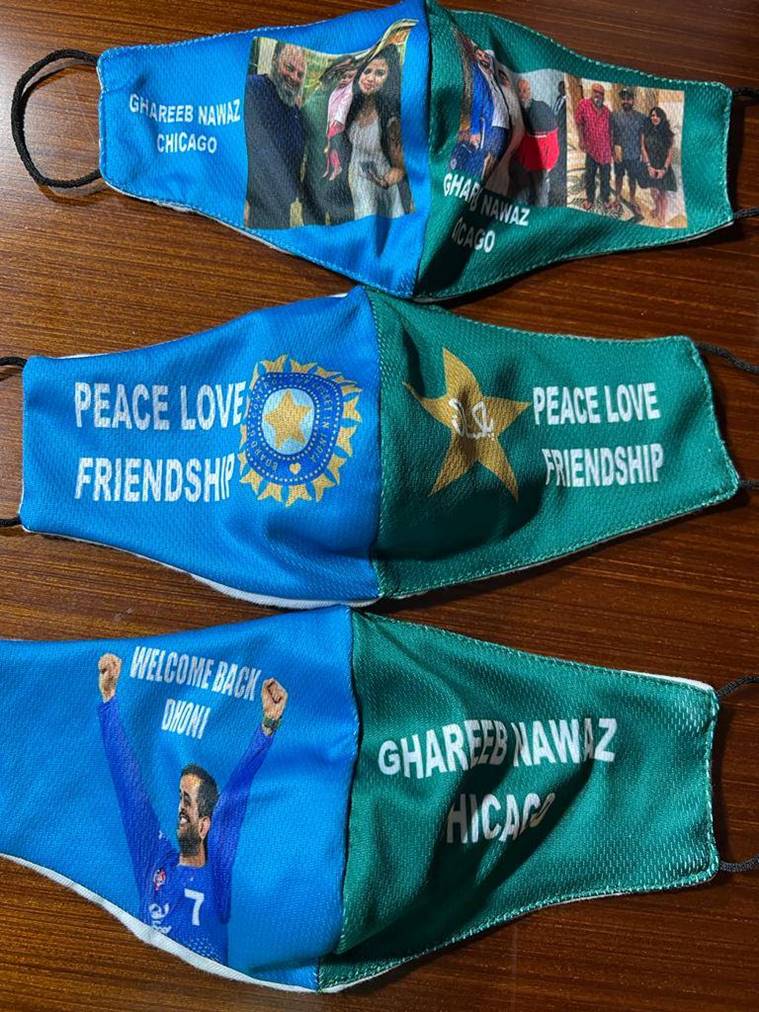 "I reached India with $3,000 from US. But after reaching Mohali, there was a huge scarcity of tickets. A ticket was being sold at Rs 4 lakh or so. I tried reaching out to Afridi and Imtiaz Alam and other Pakistani cricketers, but they thought of me as a bigger. It was Dhoni who gave me the tickets and told me 'Chacha, enjoy'," Bashir Chacha told InsideSport.
But this time, he is back once again and with Welcome Back, Dhoni written on his clothes. He has even prepared a mask with the same message for his idol. He still hopes, the former Indian captain, who is with Team India as the mentor will come to his rescue once again and send him a ticket as he has in 2011, 2014, 2016 and 2019.