Bollywood actress Taapsee Pannu and an avid fan of the Indian women cricket team has teased fans with a picture in which she can be seen wearing the jersey of India captain Mithali Raj. "The meta moment…. Soaking it in… Nearing the end… #ShabaashMithu," she wrote on Twitter with a couple of pictures for Pannu.
The meta moment….
Soaking it in…
Nearing the end…#ShabaashMithu@M_Raj03 @srijitspeaketh @priyaaven @AndhareAjit @Viacom18Studios pic.twitter.com/Nn2C5NpQAx

— taapsee pannu (@taapsee) November 1, 2021
As per reports, the flick is slated to release soon. Directed by Srijit Mukherji, the film is produced by Ajit Andhare and written by Priya Aven. The film will depict Mithali Raj's journey to becoming the country's biggest sports hero.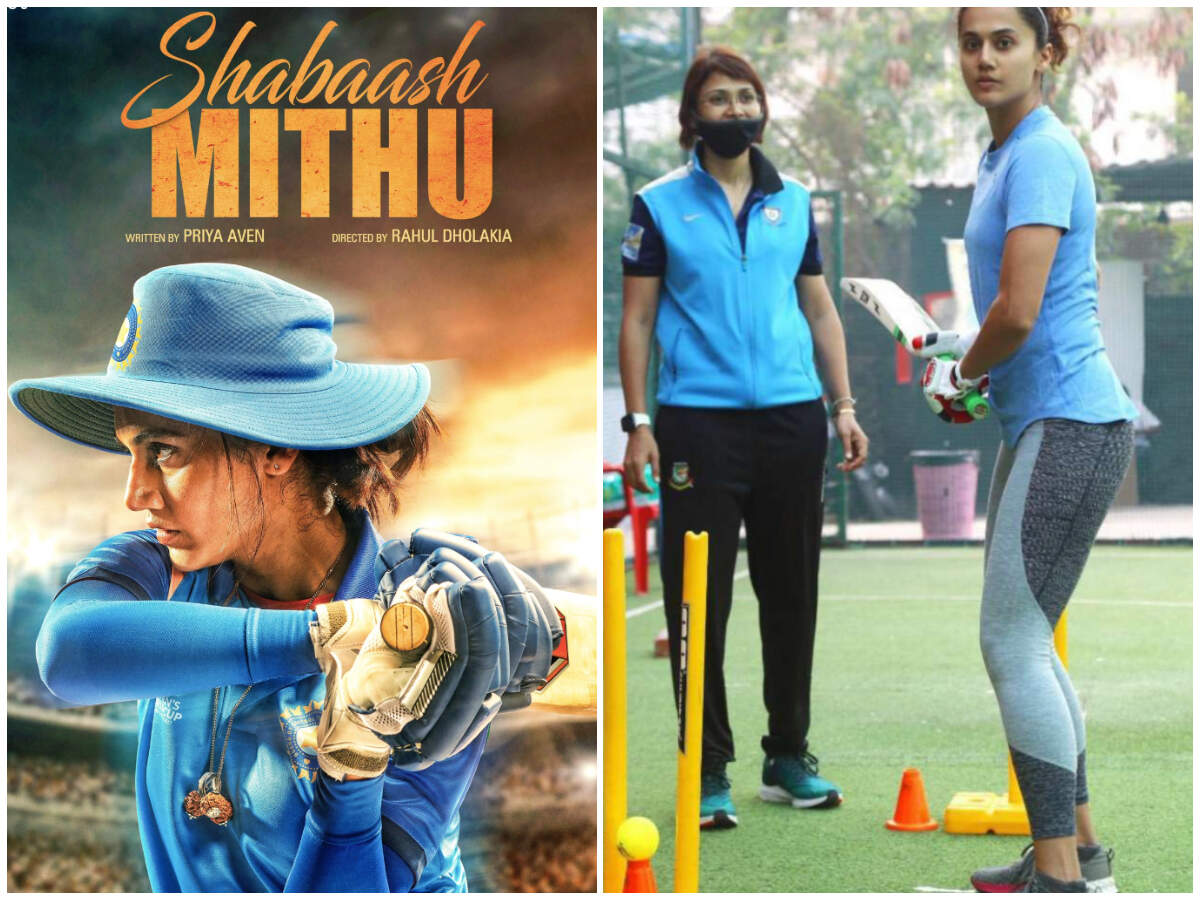 Taapsee Pannu has already featured in a sports drama Saand Ki Aankh where she played the role of a shooter along with Bhumi Pednekar.
Tappsee had earlier shared the movie poster in January last year. However, it was delayed and will now be released on the 5th of November 2021.
"I have always been asked who's your favorite male cricketer but you should ask them who their favorite female cricketer is. The statement that made every cricket lover pause and introspects that do they love the game or the gender playing it. @M_Raj03 you are a 'Game Changer'," Taapsee wrote alongside the film's poster.