'Lost touch', 'End of Warner', Australia's David Warner was at the receiving end of many harsh criticisms after poor form and drop in strike rate. in IPL 2021. He was dropped as Sunrisers Hyderabad captain and was even left at the team hotel and could not make it to the matchday squad. But Warner has silenced his critics and his 38-ball 53 in the T20 World Cup Final against New Zealand was another dig at SRH.
His innings set the platform for Australia and with Mitchell Marsh hammering, Australia beat New Zealand by eight wickets to lift their maiden T20 World Cup title. Warner bagged the Player of the Tournament award to prove once again, he is not done and SRH made a wrong decision.
David Warner came into the T20 World Cup with 195 runs in 8 matches in IPL 2021 with an average of 24.37 and a strike rate of 107.73. Pundits felt he may not be Aaron Finch's opening partner. But the Australian captain put full trust in his mate and clarified he will be his opening partner regardless of his form.
Warner repaid the faith. In this T20 World Cup, he has scored 289 runs in 7 innings including three half-centuries at an average of 48.16 and a strike rate of 146.70 — similar figures to what he had shown in IPL till 2020. He is now the tournament's second-highest scorer behind Babar Azam.
"A team's backing plays a huge role. Warner was backed by his captain, the coach Langer throughout. Even when he didn't shine. Now, you have the result," Shane Watson said during the commentary.
Cricket call: absolutely brilliant straight drive for six. beautifully played by David Warner

Baseball call: deeeeeeeeeep to dead center, that is gone! what a bomb by Warner pic.twitter.com/W6n6u1oy8R

— Jomboy (@Jomboy_) November 14, 2021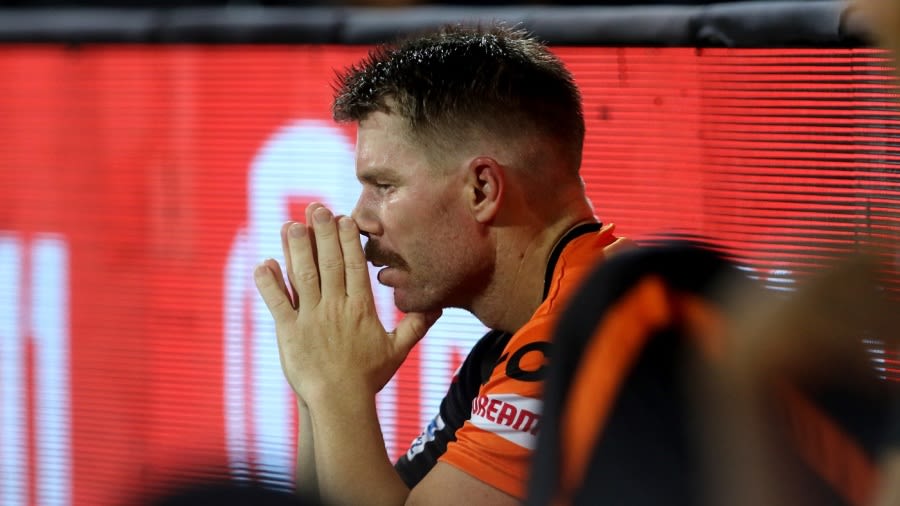 Most runs in a T20 World Cup for Australia:
289 David Warner (2021)
265 Matthew Hayden (2007)
249 Shane Watson (2012)
On Sunday, as Australia faced trans-Tasmanian rival New Zealand in the T20 World Cup Final with an aim to break their T20 jinx, David Warner delivered when it mattered. His 53 off 38 and a 92-run massive partnership with Micthell Marsh steadied Australia in a tough 173-run chase.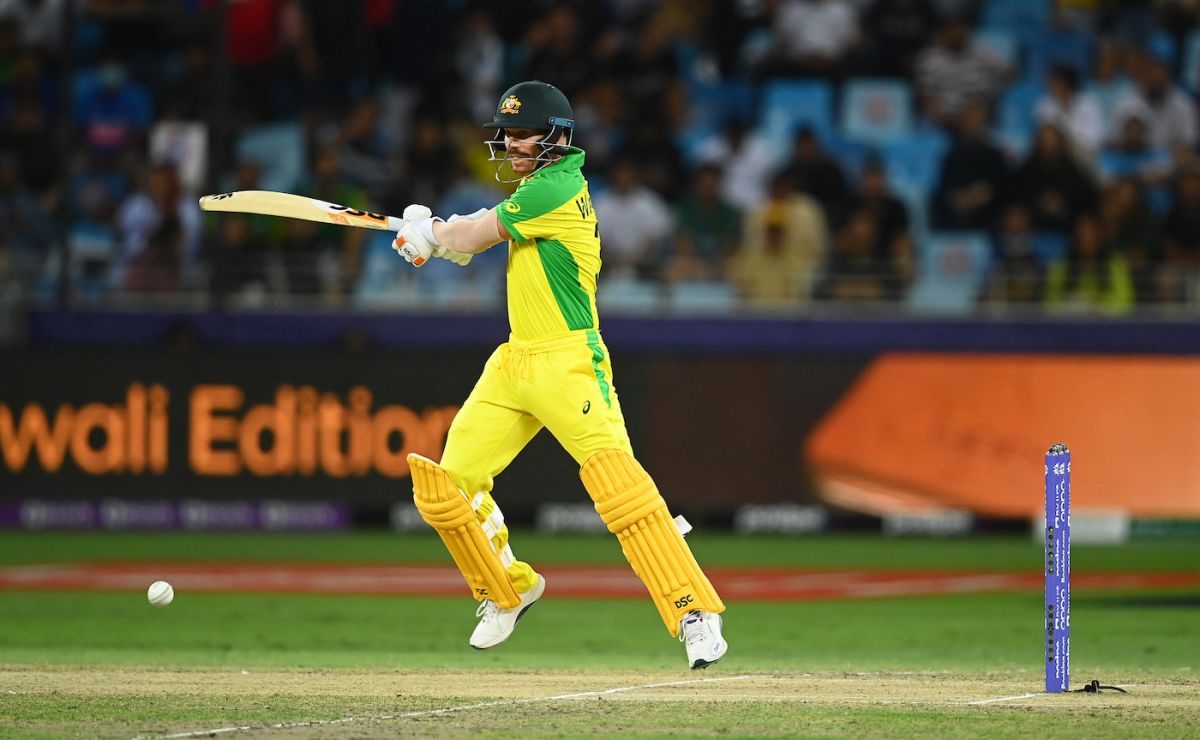 With Sunrisers Hyderabad's scouts and management watching the final, they would be happy and nervous at the same time. Their newly-promoted captain Kane Williamson hammered 85 off 48 while Warner smashed 53 off 38 but the latter will be a difficult pill to swallow.
Warner indicated he would be leaving the franchise and with two new franchises keenly watching him bat, the Australian magician could be on his way to lead a new team in IPL 2022.
As for Sunrisers Hyderabad, they will be kicking themselves on the foot for not trusting their most consistent batsman and dropping him instead.