Pakistan openers Mohammad Rizwan and captain Babar Azam continued their impressive run in the shortest format of the game as they broke two records in the ongoing match against Scotland in the Super 12 clash. While Mohammad Rizwan became the batsman with the most runs in the T20s in a calendar year, Babar Azam equalled Virat Kohli and Matthew Hayden's record of four half-centuries in a T20 World Cup.
Rizwan has scored 1676 T20 runs in 2021 while playing for Khyber Pakhtunkhwa in Pakistan's National T20 Cup, Multan Sultans in PSL, and his national side. He went past Chris Gayle's previous record of 1665 runs from 26 innings which the West Indian scored in 2015.
Before the start of the match, Rizwan needed only five runs to go past Gayle which he easily did as he nudged one run off Brad Wheal in the second over of the Pakistan innings. However, he could not carry his good form and was dismissed for 15 (19) by Hamza Tahir.
The 29-year-old also has a chance to score 1000 runs in T20 Internationals in a calendar year. He currently has scored 966 runs from 22 matches in 2021 with the help of 9 half-centuries and one century.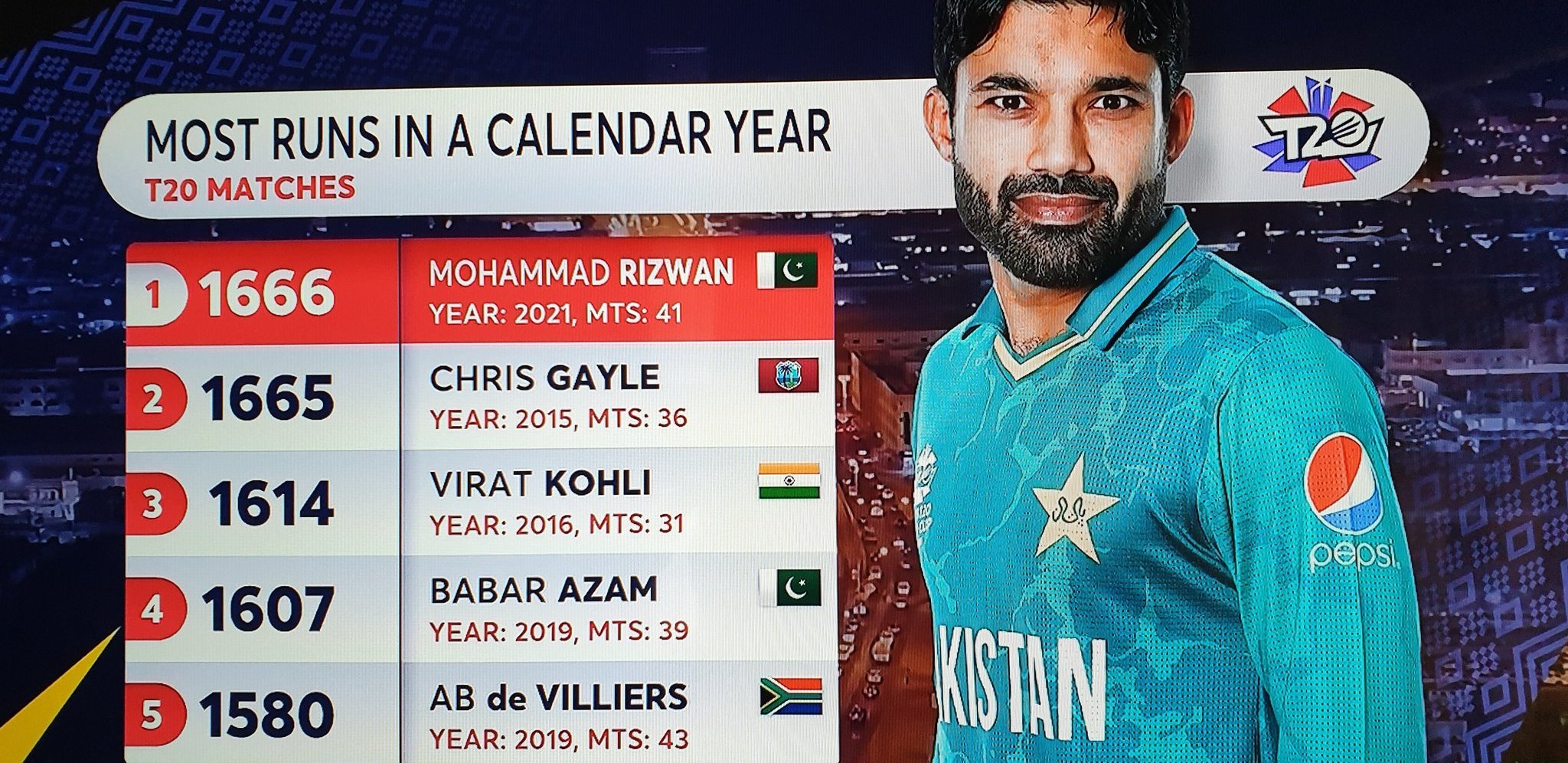 Rizwan entered the record books for being the first-ever cricketer to score 900-plus T20I runs in a calendar year as no other player has been able to score over 748 runs in one year.
Earlier in the tournament, Rizwan with his knock of 79* off 58 went past Indian captain Virat Kohli's record of 1614 T20 runs in a calendar year. Meanwhile his partner Babar Azam also showed some class with the bat as he scored his fourth half-century of the 2021 T20 World Cup and equalled Virat Kohli and Matthew Hayden's record.
Babar Azam scored 66 off 47 against Scotland to record his fourth 50+ score of the tournament.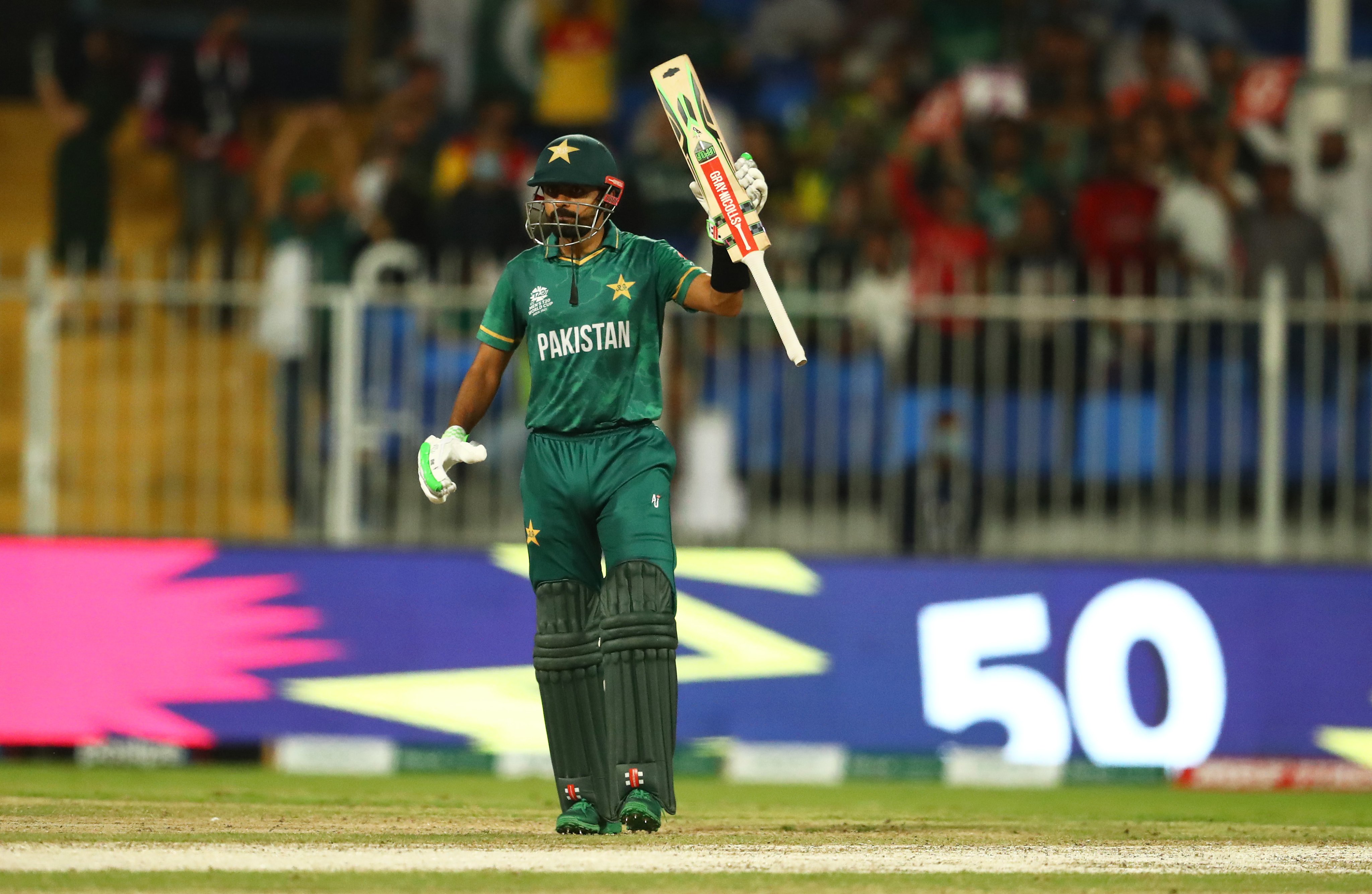 Mohammad Rizwan became the batsman with the most T20 runs in a calendar year
He has scored 1676 runs in 2021 so far. Rizwan went past Chris Gayle's previous record of 1665 runs.
Meanwhile, Babar Azam equalled Virat Kohli and Matthew Hayden's record of four half-centuries in a T20 World Cup
Rizwan also has a chance to 1000 T20I runs in a calendar year as he has already amassed 966 runs in 2021