All the eyes might be on the T20 World Cup but back in India, domestic and many IPL stars will be featuring in the Syed Mushtaq Ali Trophy which is all set to begin from November 4. The likes of Ruturaj Gaikwad, Shikhar Dhawan, Manish Pandey, Yuzvendra Chahal will all feature in the domestic T20 tournament.
The Syed Mushtaq Ali Trophy will take place across 15 days and a total with 38 teams fighting for the title. The top 30 teams have been divided into five groups of six while the Plate teams will contest in a single pool of eight. The top two teams from each Elite Group will advance to the knockout stage, starting with the pre-quarterfinal round.
1. Ruturaj Gaikwad (Maharashtra): Ruturaj Gaikwad is one of the emerging stars in Indian cricket over last one year. Ruturaj Gaikwad had a great outing in this IPL 2021 season for Chennai Super Kings, aggregating 635 runs from 16 matches. The 24-year-old will lead Maharashtra team in the Syed Mushtaq Ali Trophy. Maharashtra batsman made his international debut for India in T20I against Sri Lanka this year, where he had scored 35 runs from 2 matches.
2. Yuzvendra Chahal (Haryana): He might be out of favour and missed out on the T20 World Cup berth but that he had a great IPL 2021 Phase 2, it will help Yuzvendra Chahal. He will feature for Haryana in SMAT 2021. Yuzvendra Chahal has played 105 international matches for India, picking up a total of 160 wickets in One Day and T20 Internationals. A good SMAT 2021 could bring him back in the India team.
3. Shikhar Dhawan (Delhi): Once one of the first names on the team sheet, Shikhar Dhawan has also fallen out of favours with KL Rahul taking his place in India's opening. After being not selected for T20 World Cup, the 34-year-old will be seen playing the domestic cricket next month. Shikhar Dhawan will be leading Delhi cricket team for Syed Mushtaq Ali Trophy.
He had a great IPL season this year and was the leading run-scorer for Delhi Capitals. Shikhar Dhawan has represented Indian cricket team in 247 international matches and aggregated 10,179 runs.
4. Prithvi Shaw (Mumbai): Prithvi Shaw has emerged as one of the brightest youngsters in the last few years. After a record-breaking Vijay Hazare Trophy, the 21-year-old will be returning to domestic cricket as a vice-captain of Mumbai team for Syed Mushtaq Ali Trophy. Prithvi Shaw had a great outing in IPL this year, aggregating 479 from 15 matches. Prithvi Shaw is a part of Indian cricket team since 2018 and has scored 528 runs from 12 matches played so far.
5. Ajinkya Rahane (Mumbai): Ajinkya Rahane, the vice-captain of India Test side, isn't known for his T20 batting but for a batsman of his quality, the SMAT 2021 will be a great chance to get some form back ahead of the Test series against New Zealand. Rahane will be leading Mumbai for Syed Mushtaq Ali Trophy next month. He will look to revive his form in T20 domestic tournament after not having played much in IPL this year. Ajinkya Rahane has played 188 international matches for India and aggregated 8,093 runs so far.
6. Sanju Samson (Kerala): Sanju Samson is a star batsman for Kerala and often make headlines during the IPL. The 27-year-old will return to domestic cricket for his state team in Syed Mushtaq Ali Trophy and will also lead the side. Sanju Samson has represented India at the international level but hasn't been able to cement his place. With the T20 World Cup returnees likely to be rested, SMAT 2021 will be his chance to get back to the India team for New Zealand series. He made a mark in the IPL 2021 with 484 runs from 14 matches.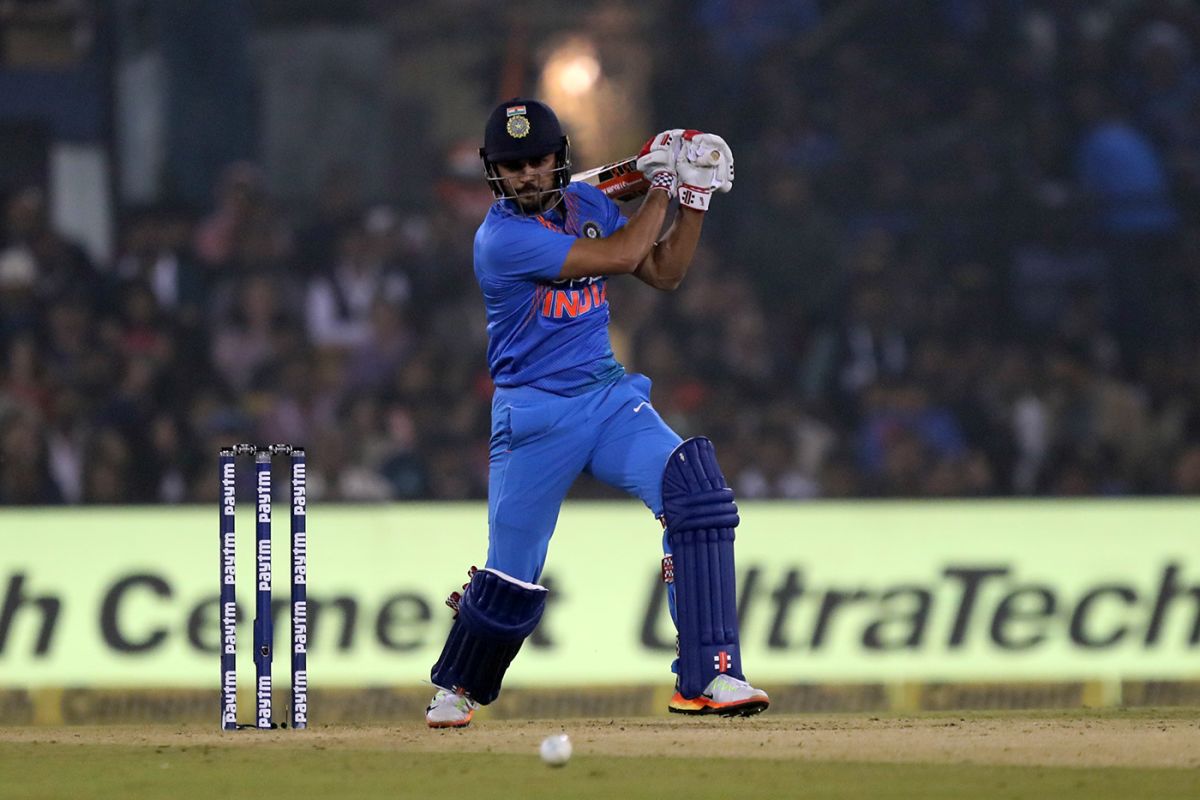 7. Manish Pandey (Karnataka): Manish Pandey is one of the top batsmen for Karnataka and will be leading his state team for Syed Mushtaq Ali Trophy. The 32-year-old is often picked for limited-overs of the Indian squad. Manish Pandey has the ability to stabilize the middle order and can play good some knocks. After having a moderate IPL season this year, Manish will look to put a good show in Syed Mushtaq Ali Trophy in a bid to make a comeback to the India side. Manish Pandey has played 67 international matches and aggregated 1,264 runs for India in ODIs and T20Is.
8. Shahrukh Khan (Tamil Nadu): A flamboyant middle-order batsman who can destroy opponent bowlers, Tamil Nadu's own Shahrukh Khan has been touted to become India's Kieron Pollard by none other than Anil Kumble. While he may not have been successful in IPL 2021, he showed glimpses of his prowess. Another fine run in Syed Mushtaq Ali Trophy will keep him in good stead ahead of the mega IPL 2022 auction.
9. Devdutt Padikkal (Karnataka): The young Karnataka batsman has been one of the best in IPL over the last two seasons. In Vijay Hazare Trophy last season, he had a record-breaking season. The RCB and Karnataka batsman will be hungry to score more especially with the New Zealand T20I series coming up.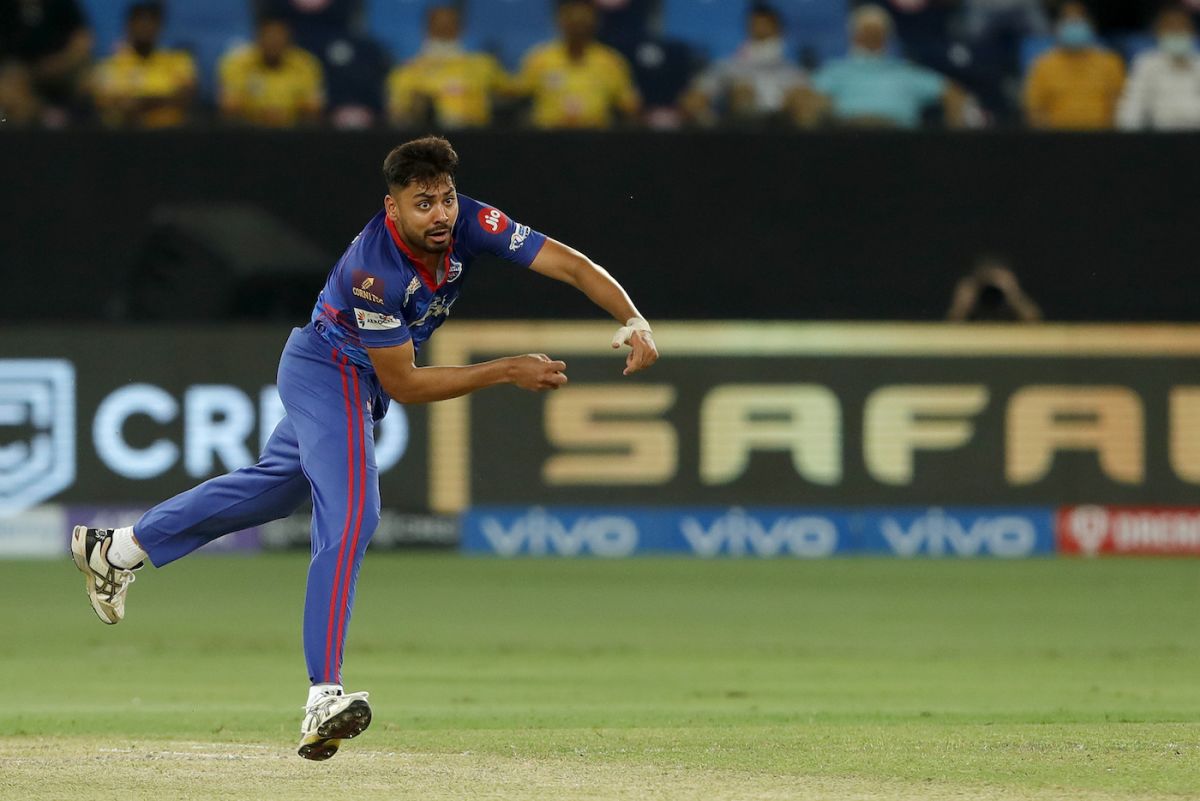 10. Avesh Khan (Madhya Pradesh): The find of IPL, Avesh Khan has impressed in the last two IPL seasons and was picked for the England tour. While he missed the ticket for T20 World Cup and could only play a role as the net bowler, he will be eager to put up a good show with the next T20 World Cup just a year away. He will feature for Madhya Pradesh.