India white-ball vice-captain Rohit Sharma on Wednesday gave a big update on all-rounder Hardik Pandya's fitness and when he will be ready to bowl. Notably, Hardik did not bowl in the first warm-up game against England and is yet to bowl.
Rohit has said that Pandya will be ready to bowl once the main fixtures of the T20 World Cup begin. Rohit's comments came ahead of the warm-up match against Australia where he is filling in as the stand-in skipper.
"Hardik is coming along pretty well, but it'll be a while before he will start to bowl. He hasn't started bowling, but he should be ready by the start of the tournament. We have quality in the main bowlers, but you need an option for a 6th bowler," said Rohit during the toss.
Hardik did not bowl a single over for the Mumbai Indians in the UAE leg of the Indian Premier League (IPL) and he also did not bowl in the warm-up fixture against England which was played on Monday.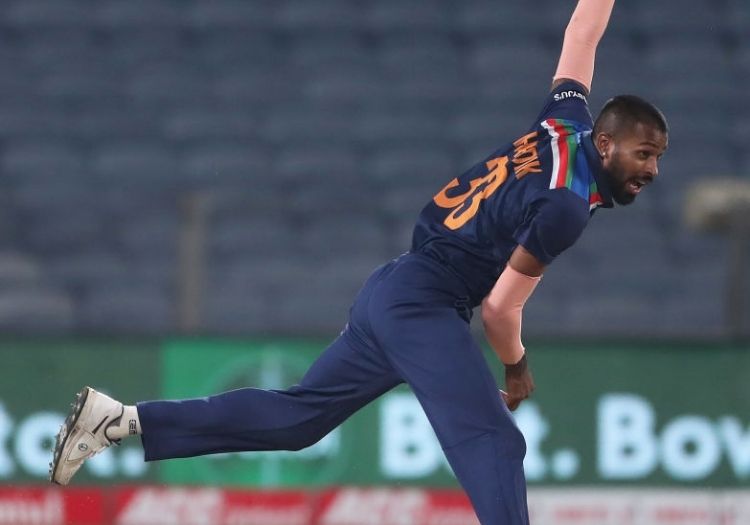 Apart from not bowling, Pandya has been struggling with the bat as well. He is failing to play big shots and get going early in his innings, which he is known for. In the recently concluded IPL 2021, he scored only 127 runs from 12 games.
Even in the first warm-up game, Pandya looked rusty and scored 12 off 10 balls.